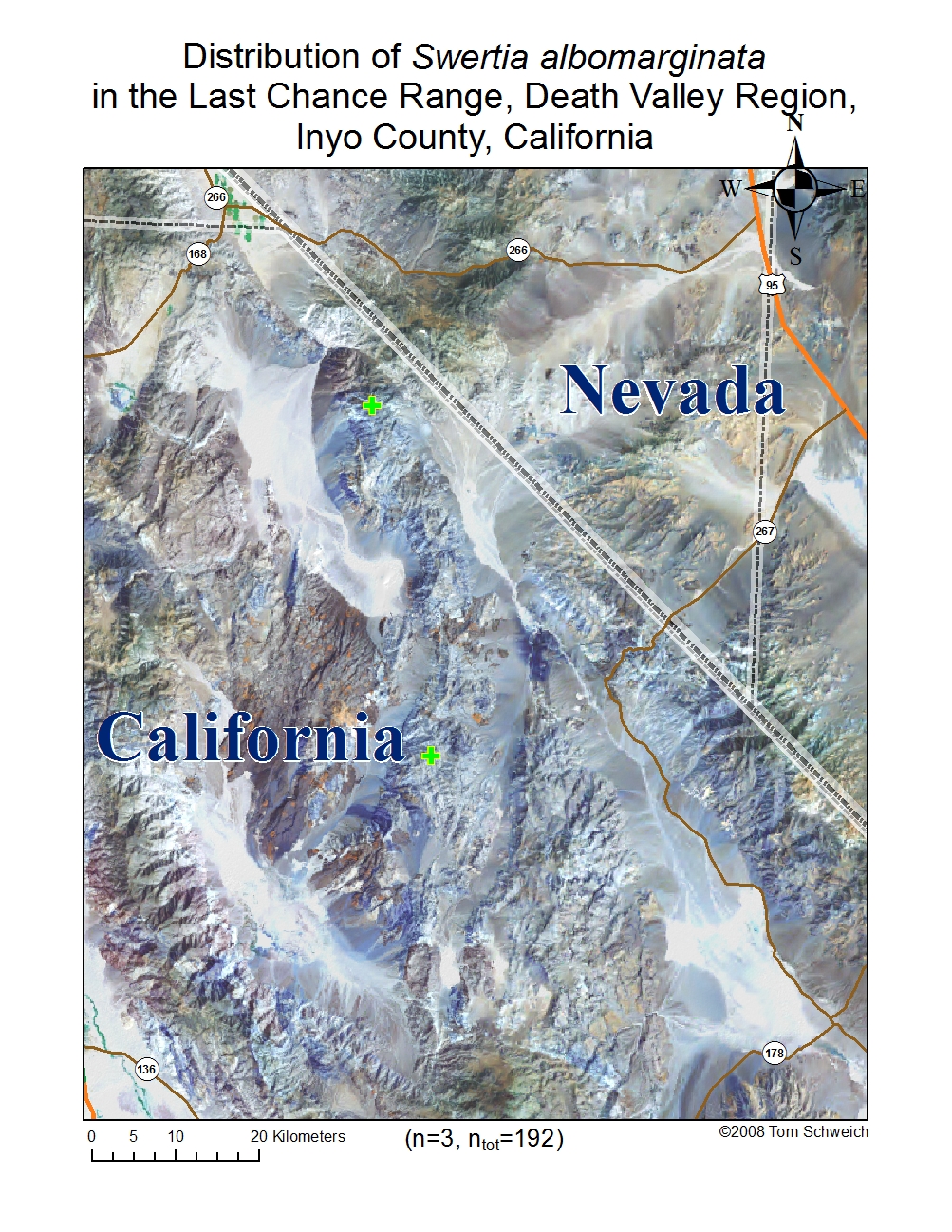 Map prepared 25-Jan-08.

In the Death Valley Region, Mary DeDecker (1984) states that Frasera albomarginata is found in the Last Chance Range, and in particular on Dry Mountain.

I have found only one collection. There may be others, however, in the Death Valley herbarium, and in regional herbaria such as UNLV.

My own collection (#266, 10/7/2000) was made on the top of the ridge about 1 1/2 miles southeast of Last Chance Mountain. Here the species was found in open places on stony limestone-derived soil among pinyons and small shrubs.

Location records that use this photograph:

Article records that use this photograph:
Autecology of Desert Elkweed Frasera albomarginata S. Watson (Syn: Swertia a.) Gentianaceae in the American Southwest: in Death Valley region.
Other photos about Frasera albomarginata or Distribution.
---
Date and time this page was prepared: 8/9/2020 10:24:36 AM