If you have a question or a comment about this photograph you may write to me at: tas4@schweich.com I sometimes post interesting questions in my FAQ, but I never disclose your full name or address.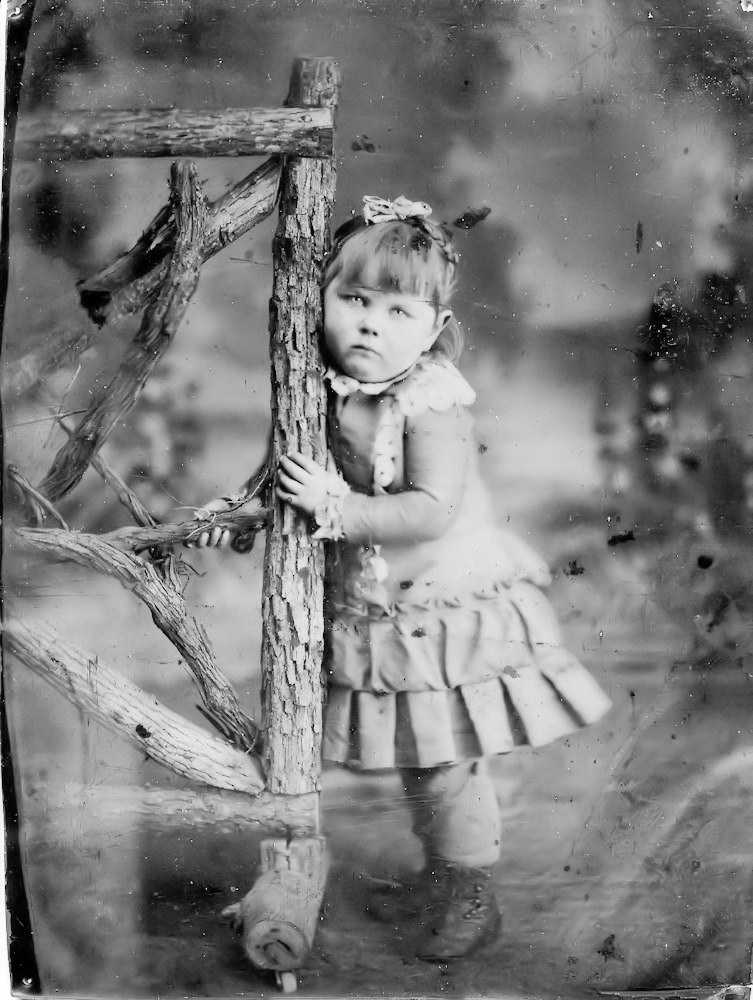 Irma Heminway Shaw
Photo taken 1884.
Born August 11, 1881.
Galliton, MO
Mother of Paul Schweich.
"Heminway" was the last name of a conductor on a train.
who got milk for Irma, when she was a baby,
We are not sure of the spelling of Heminway.
stopping the train at a dairy,
When asked what she could do in return,
he said "Does she have a middle name?"
When told No, the conductor said give her a middle name
the same as my last name.
Father was a Stationmaster at Galliton, MO.
He would also be the telegraph operator.
So they could ride the train for free.

Article records that use this photograph:

Other photos about Portraits or Irma Shaw.
---
Date and time this page was prepared: 7/24/2022 5:22:50 PM