If you have a question or a comment about this photograph you may write to me at: tas4@schweich.com I sometimes post interesting questions in my FAQ, but I never disclose your full name or address.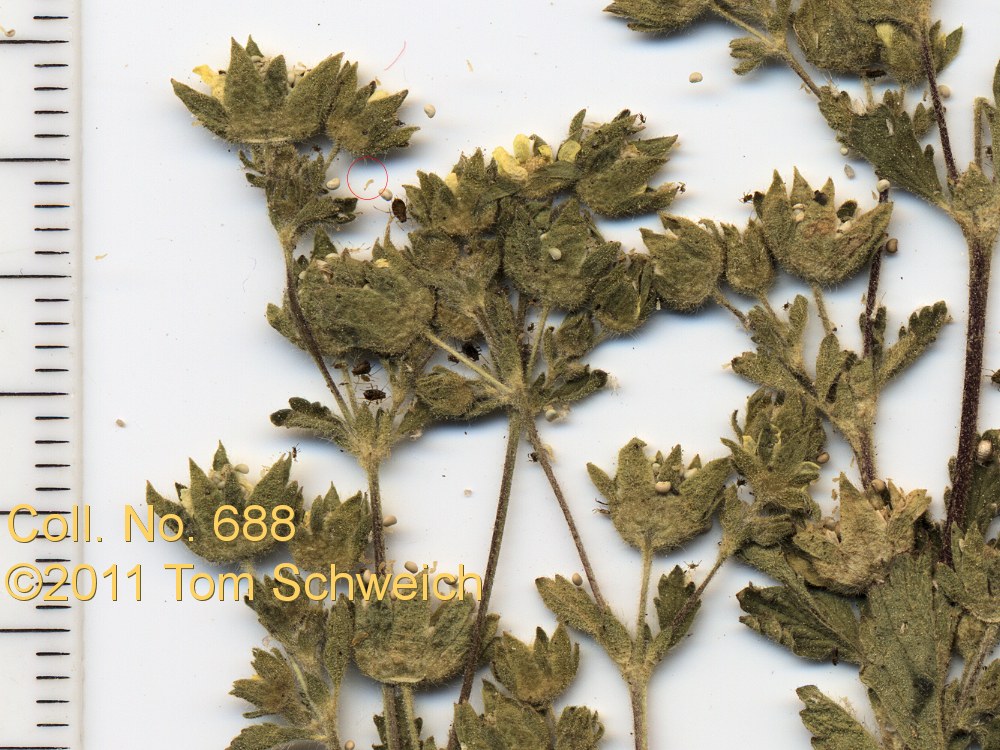 Scanned 7 Nov 2011.

The little things that look like beans are individual carpels, each containing a seed. A style is circled in red.

Coll. No. 688, 7 Nov 2011, characters observed while keying: Perennial herb (not shrub), to 4 dm, without stolons; Stem some hairs weakly glandular; Leaflets 3; Petals yellow, 1.5 mm; Carpels numerous on a convex receptacle; Styles attached at tip of achene (carpel?), 0.6 mm long, widest at base, bumpy; Achene glabrous.

Article records that use this photograph:

Other photos about Species - Rosaceae or Potentilla biennis.
---
Date and time this page was prepared: 3/17/2023 5:10:32 PM