If you have a question or a comment about this photograph you may write to me at: tas4@schweich.com I sometimes post interesting questions in my FAQ, but I never disclose your full name or address.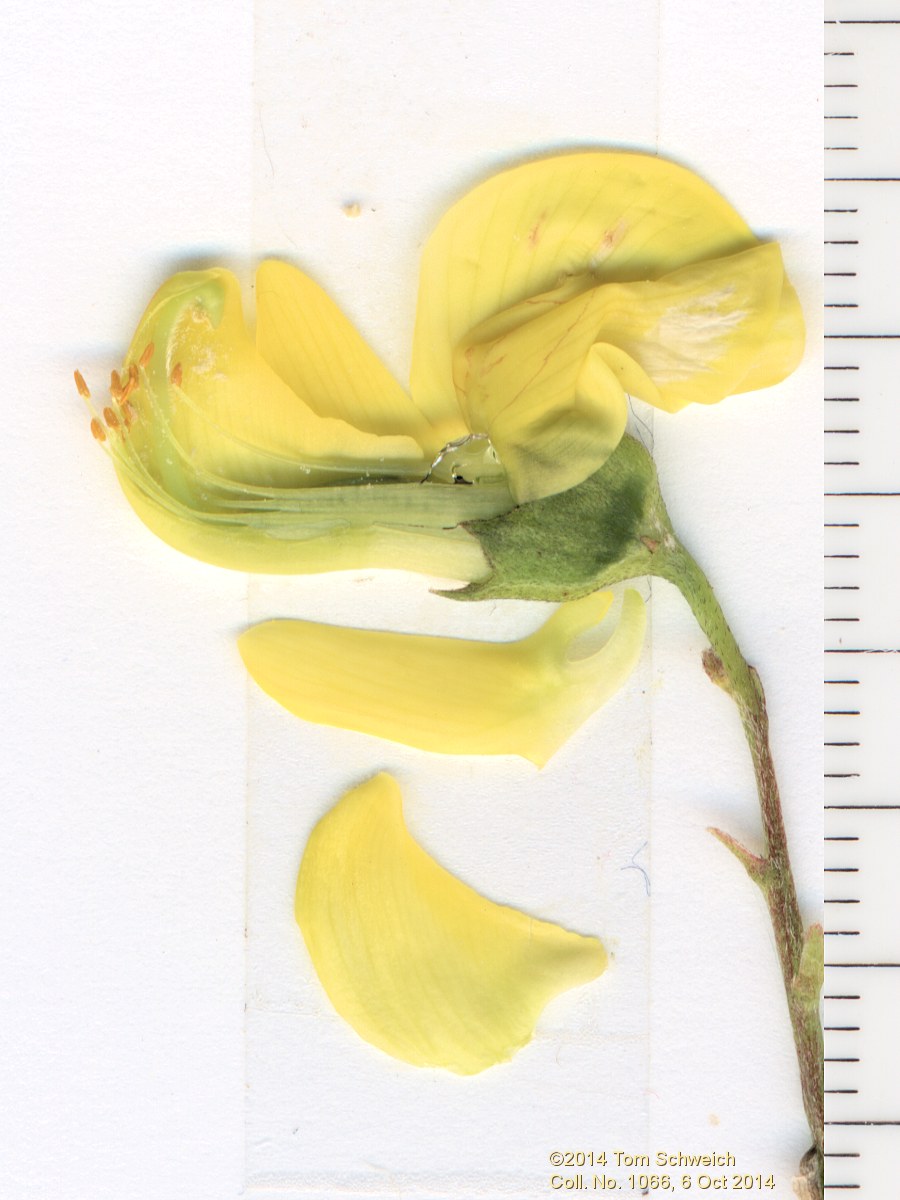 Scanned 6 October 2014.

Collection No. 1066, 6 October 2014, characters observed: Perennial shrub, to 2 m., woody below; Stem erect, unarmed; Leaves compound, odd-pinnate (with terminal leaflet); Leaflets, 11, 16 mm. × 12 mm. wide, notched at tip, glabrous above, sparsely appressed hairy below; Inflorescence a raceme, axillary, 9± flowers; Calyx, 5-merous, 5 mm. × 6 mm. dia., appressed hairy; Flowers, 19 mm., yellow, with dark markings; Banner, 10 mm.; Wings, 10 mm. × 4 mm., reduced in comparison to Lupinus; Keel, fully enclosing stamens and pistil, glabrous; Stamens, 10; Filaments, 9 fused, 1 free; Style, recurved; Fruit, inflated, bladder-like, 50 mm. × 22 mm., walls papery, color reddish fading to brown, base stalk-like; Seeds, reniform, flattened, 6 mm. × 4 mm. × 2 mm., brown, surface smooth; native to southern Europe.

Article records that use this photograph:

Other photos about Species - Fabaceae or Colutea arborescens.
---
Date and time this page was prepared: 11/20/2023 9:51:59 AM