If you have a question or a comment about this photograph you may write to me at: tas4@schweich.com I sometimes post interesting questions in my FAQ, but I never disclose your full name or address.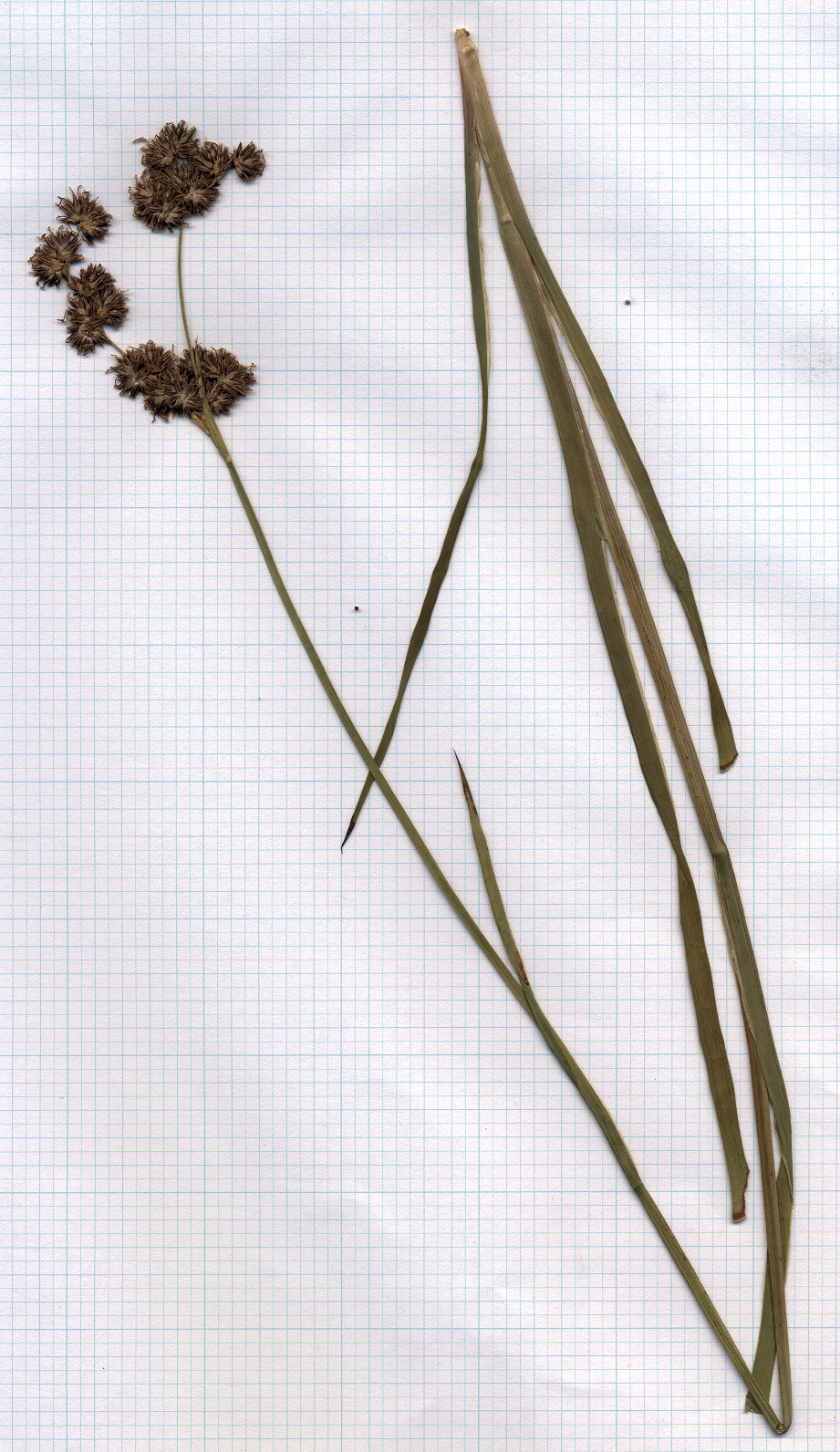 Scanned 13 March 2011. Background grid is 10 x 10 to the inch.

Coll. No. 497, 12 Apr 2012, characters observed: Perennial, to 65 cm., terrestrial plant of wet places; Stems >1; Leaves basal and cauline, ligule 0, iris-like, flat, oriented with edge toward stem; Infloresence spikes in head-like clusters, > 5, appearing terminal, not flat, bracts flat; Spikelets spirally arranged (not clearly 2-ranked); Spikelet has one bristle, two bractlets, four sepals; Perianth bristles 3.5mm Bracts 3-4 mm, not distinctly outcurved; Stamens 6, filaments 0.8 mm. + anthers 1.8 mm. = 2.6 mm.; Anthers > filaments; Fruit 2 mm x 1 mm wide, 3-sided, abruptly narrowed to beak, < perianth; Style 1 mm.; Seeds 5-8(+?).

Article records that use this photograph:

Other photos about Species or Juncaceae Juncus macrandus.
---
Date and time this page was prepared: 9/22/2021 6:10:36 PM