If you have a question or a comment about this photograph you may write to me at: tas4@schweich.com I sometimes post interesting questions in my FAQ, but I never disclose your full name or address.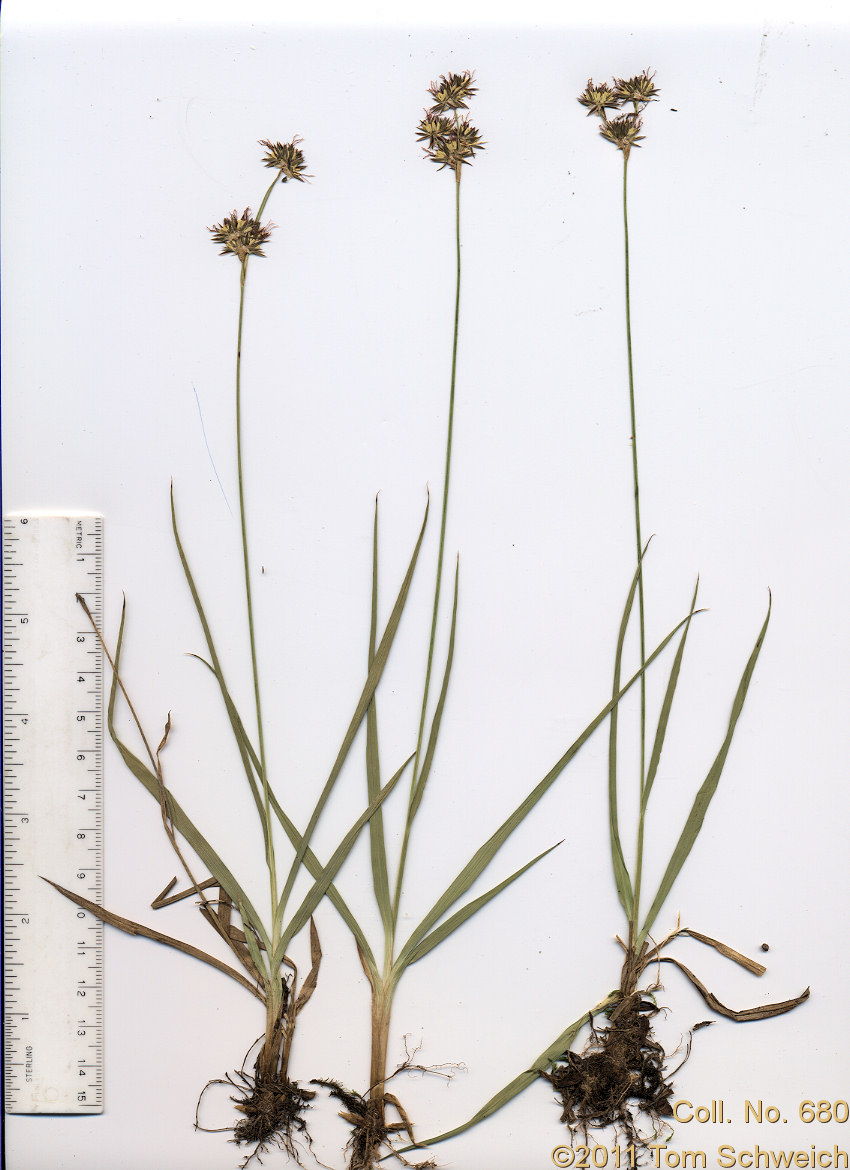 Scanned 5 Nov 2011.

Perennial > 10 dm; Stem with pith; Leaf mostly basal, blade flat, flexible, flat side oriented toward stem, sheaths open and not appendaged; Flowers in head-like clusters, 5-6 per cluster; Perianth 4-5 mm; parts <= 1.5 mm wide; Anthers basifixed; Ovary not unilocular, ovules and seeds obviously many more than locules; Stigmas 3.

In TJM1 and Taylor (2010) the few number of flowers per cluster would lead one to J. covilleii, which has been collected once in Slate Creek Valley (J. Clausen, 1839, Sep 14 1940, UC1154006). In TJM2, size of perianth and fruit would separate them. TJDM does not include J. covilleii.

Article records that use this photograph:

Other photos about Species or Juncaceae Juncus orthophyllus.
---
Date and time this page was prepared: 3/17/2023 5:09:45 PM