If you have a question or a comment about this photograph you may write to me at: tas4@schweich.com I sometimes post interesting questions in my FAQ, but I never disclose your full name or address.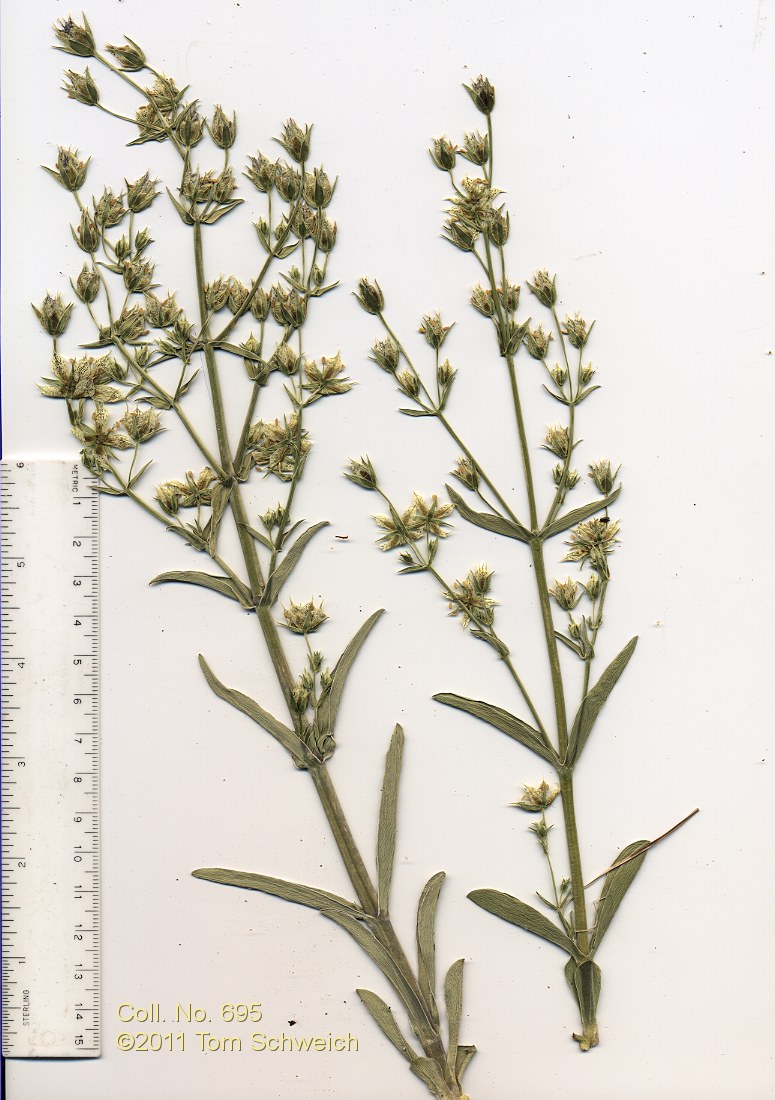 Scanned 13 Nov 2011.

Coll. No. 695, 13 Nov 2011, characters observed while keying; Plant short-lived perennial, chlorophyll, without milky sap, dying after flowering, caulescent; Leaves, simple, opposite, linear, sessile, lower clasping, narrow white margin, puberulent, 10 mm wide; Inflorescence open, distal in small cyme; Corolla regular, rotate, lobed to near base, base of sinus between corolla lobes unappendaged; Petals 4, fused at base, 1 prominent nectary pit; Stamens 4, alternate with corolla lobes; Anthers opening longitudinally; Ovary superior, chamber 1; Style 1; Stigma 2-cleft.

Article records that use this photograph:

Other photos about Species or Gentianaceae Frasera puberulenta.
---
Date and time this page was prepared: 3/17/2023 5:09:43 PM