If you have a question or a comment about this photograph you may write to me at: tas4@schweich.com I sometimes post interesting questions in my FAQ, but I never disclose your full name or address.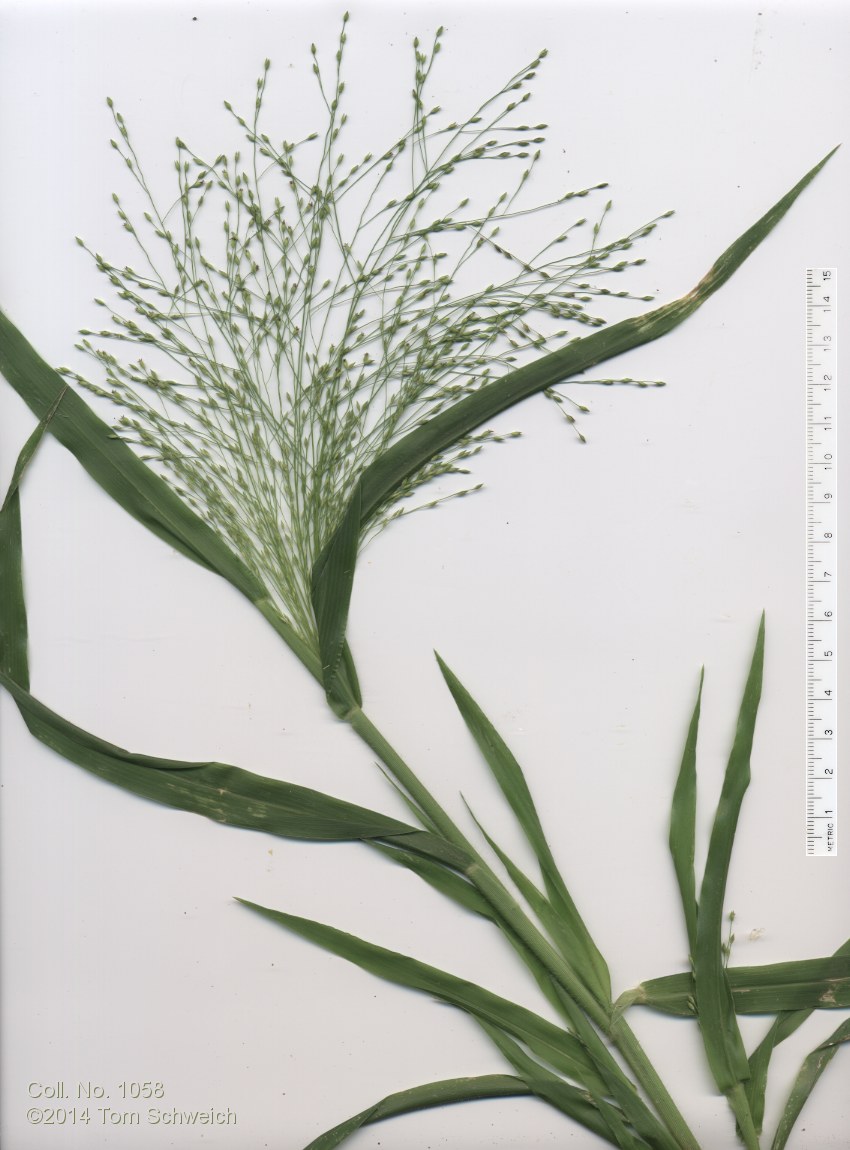 Scanned 18 August 2014.

Discarded. Pretty much destroyed while looking at arrangement of panicle branches at base of inflorescence.

Coll. No. 1058, 18 Aug 2014: Annual/perennial unknown, probably perennial in 1st year; Culm, lacking short rhizome; Sheath, conspicuous tufts of hairs at proximal end, Ackerfield (2015) says &lqquo;… tufts of hair at the tips …&rdquo, sparsely hairy at summit (distal end); Leaf, elongate, erect, blade rolled in bud; Panicle, large, 17 cm., open, lower nodes few branches, not appearing whorled, branches spreading at maturity, branches 2-7 cm.; Pedicels 2.0-4.5 mm.; Spikelets, not crowded, 2.8 mm., Glumes 1.5 & 2.5 mm.

Article records that use this photograph:

Other photos about Species - Poaceae or Sporobolus airoides.
---
Date and time this page was prepared: 9/18/2023 5:25:48 PM