If you have a question or a comment about this photograph you may write to me at: tas4@schweich.com I sometimes post interesting questions in my FAQ, but I never disclose your full name or address.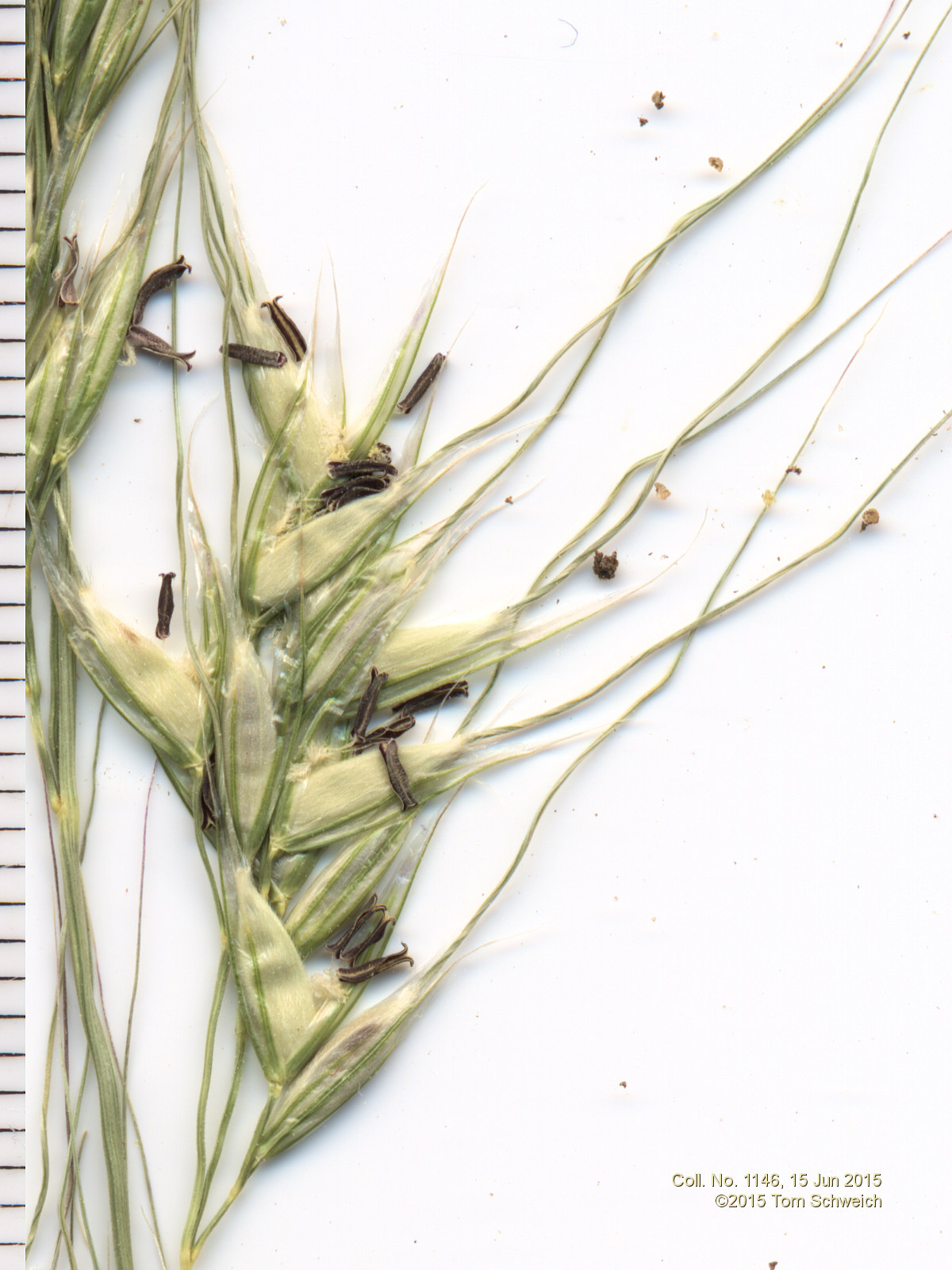 Scanned 21 October 2015.

Coll. No. 1146, 15 Jun 2015, characters observed: Perennial grass, to 1 m., non-rhizomatous; Leaves, cauline, sheath, 17 mm., ligule, 3 mm., membraneous, collar with few hairs at sides, blade, to 30 cm., convolute; Inflorescence, panicle, to 20 cm.; Glumes, 2, 9 mm., ±equal, colorless, exc. 3 green veins, tip, short (2 mm.) hair-like awn; Disarticulation, above the glumes, Florets, 1 per spikelet; Lemma, 6 mm. × 1.2 mm. wide, green, hairy, indurate, enclosing grain, awns, 1, 20 mm., twisted, bent; Palea, 2 mm., glabrous.

If you squint a bit, you can see the crown at the apex of the lemma.

Article records that use this photograph:

Other photos about Species - Poaceae or Nassella viridula.
---
Date and time this page was prepared: 6/4/2023 3:55:24 PM