If you have a question or a comment about this photograph you may write to me at: tas4@schweich.com I sometimes post interesting questions in my FAQ, but I never disclose your full name or address.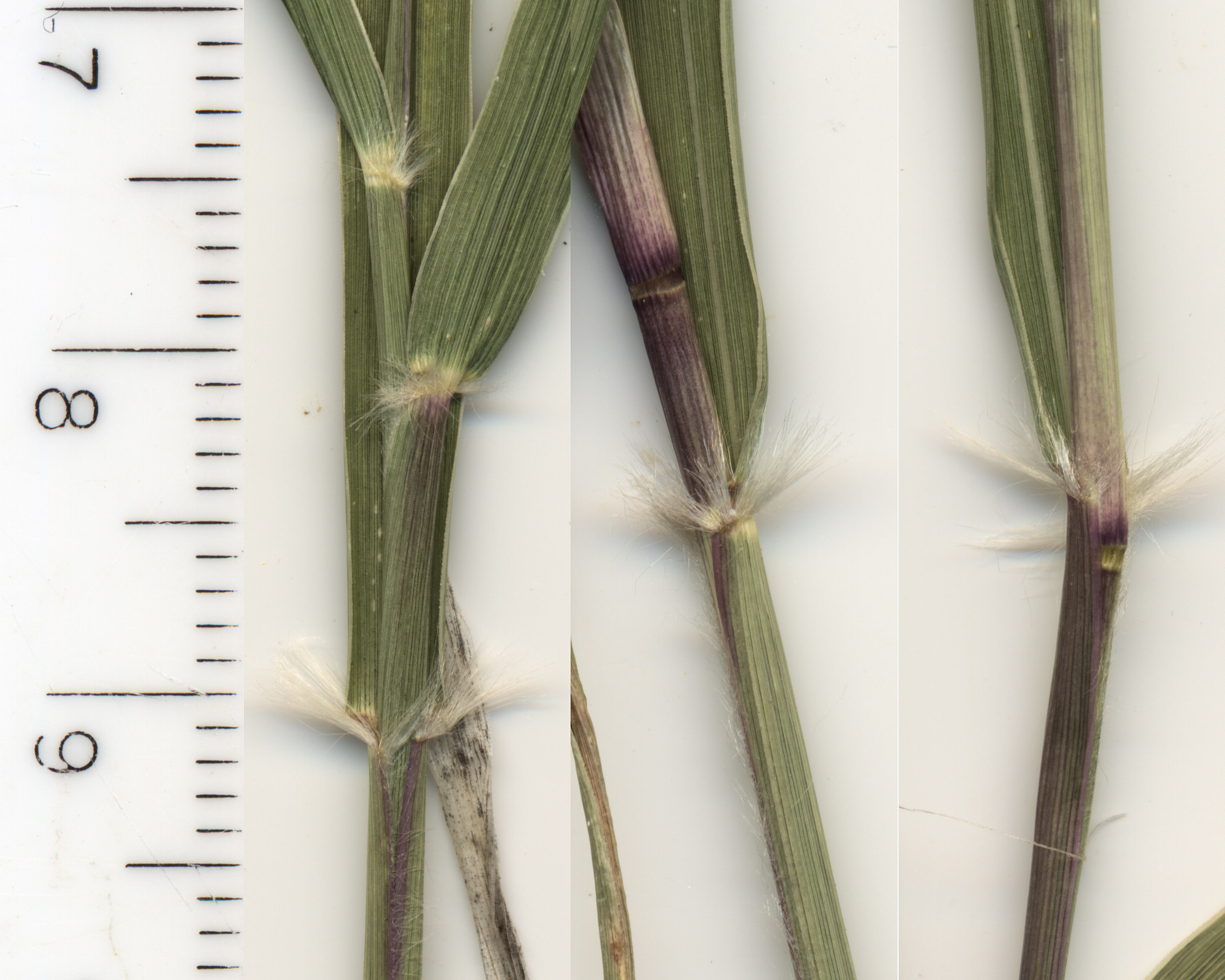 Scanned 11 January 2018.

Coll. No. 1757, 31 Aug 2017, characters observed: Perennial grass, to 50 cm., caespitose; Leaves, cauline, sheath, 45 mm., overlapping about ½, open, ciliate distally; ligule, hairy, 0.5 mm., collar of hairs to 3 mm., blade, 150 mm. × 3.5 mm. wide, rolled to flat; Inflorescence, open panicle, 120 mm, &times 45 mm. wide, lower branches included in sheath; Spikelets, 2 mm. &times 0.5 mm. wide, crowded on panicle branches, glabrous throughout; Florets, 1 per spikelet, bisexual; Glumes, #2, awns 0, lower, 0.7 mm., upper, 1.8 mm.; Lemma, 2.0 mm., veins, 1, prominent green, awns, 0; Palea, 1.9 mm.

Location records that use this photograph:

Article records that use this photograph:

Other photos about Species - Poaceae or Sporobolus cryptandrus.
---
Date and time this page was prepared: 11/20/2023 9:52:11 AM