If you have a question or a comment about this photograph you may write to me at: tas4@schweich.com I sometimes post interesting questions in my FAQ, but I never disclose your full name or address.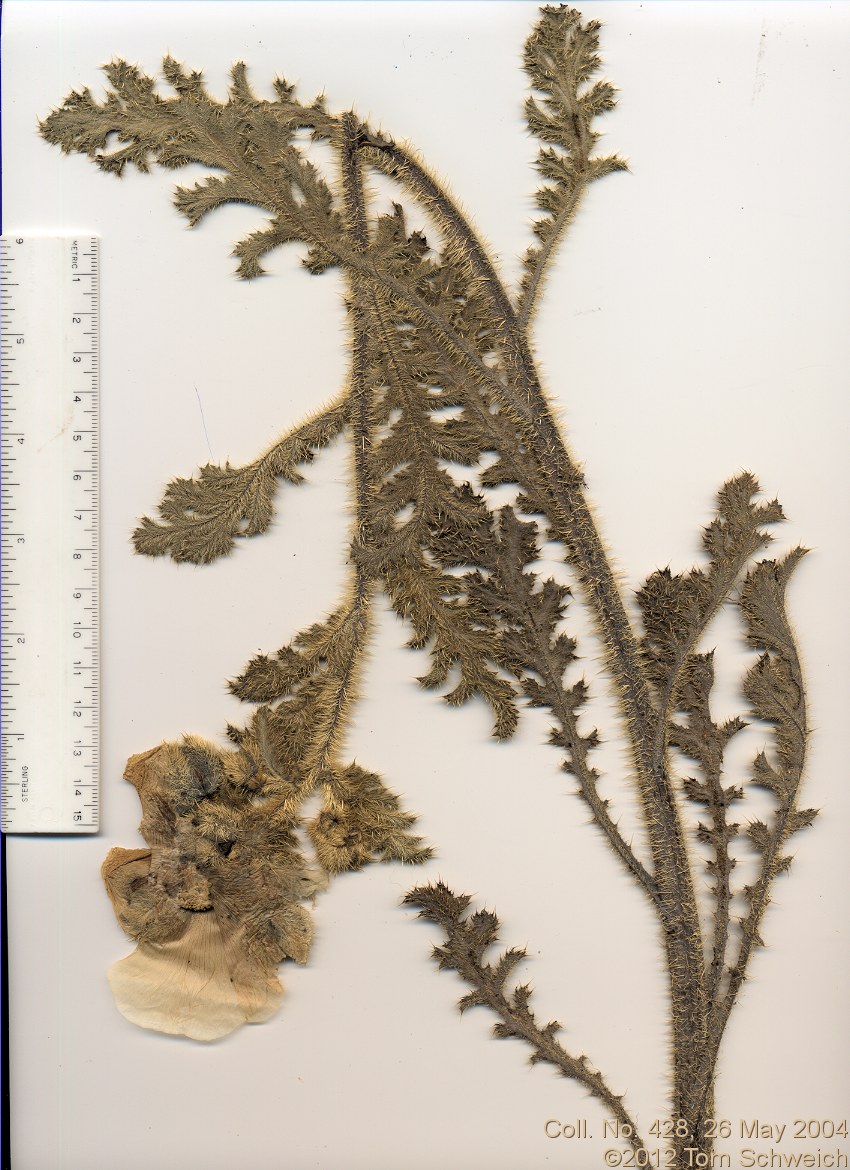 Scanned 12 October 2012.

Collection No. 428, 12 Oct 2012, characters observed while keying: Annual or biennial; Stem purplish, closely prickly, longest prickles 5 mm; Leaves generally cauline, distal blades not clasping, dissected, prickly on veins, and somewhat between veins; Flower radial; Petals white; Capsule prickles simple, < 5 mm. (Keyed to subspecies per Flora of North America.)

Article records that use this photograph:

Other photos about Species or Papaveraceae Argemone munita rotundata.
---
Date and time this page was prepared: 11/20/2023 9:51:29 AM